My birthday is tomorrow!! This is what I want. 🙂
A relatively new cool trend is to wear a sparkly statement ring on your index finger. One of the coolest rings I've seen in this category is Chic Purple Blue Ring from Swarovski. An incredibly beautiful, glittery ring in pretty blue and purple colors that are literally dazzling. This ring catch a lot of people's eyes. Would make a neat gift to a loved one.
Swarovski crystals are some of the most blingy things you can own, an amazing reflection that makes you never want to stop looking. Eye candy!
Det är min födelsedag imorrn!! Här är vad jag önskar mig. 🙂
En ny cool trend är att bära en glittrig statementring på ena handens pekfinger. Den grymmaste ringen jag har sett i denna kategori är Chic Purple Blue Ring från Swarovski. En otroligt vacker, gnistrande ring i läckra blå och lila färger som riktigt bländar – bokstavligt talat! 🙂 Denna kommer definitivt att dra alla blickar till sig. En fin present till någon omtyckt. 
Swarovskikristaller är något av det mest blingiga man kan äga, en fantastisk reflektion som gör att man aldrig vill sluta titta. Ögongodis!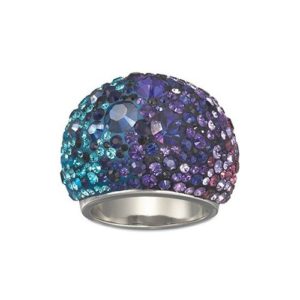 Must have must have must have! 🙂
Vill ha vill ha vill haaaa! 🙂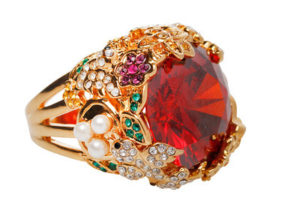 Here is another statement ring from Elena Gloria. Pair with something luxuriously red perhaps?
Här är en helt annan statementring från Elena Gloria. Passar till något lyxigt rött kanske?