I've always dreamed of organizing my make-up stuff in a way that makes sense. My make-up storage has always been chaos. Now I've finally found a good way to store everything.
Har alltid drömt om att ha ordning bland mina sminkgrejer. Min sminkförvaring har alltid stavats K-A-O-S. Men nu så har jag äntligen hittat ett sätt att få allting något sånär organiserat.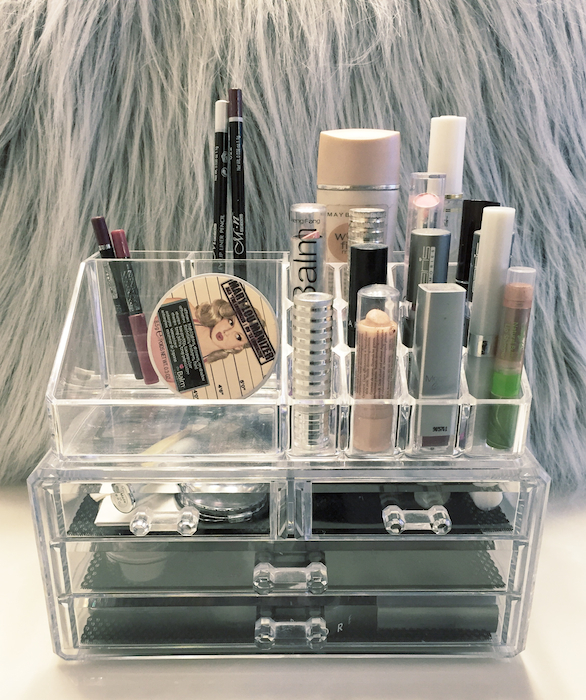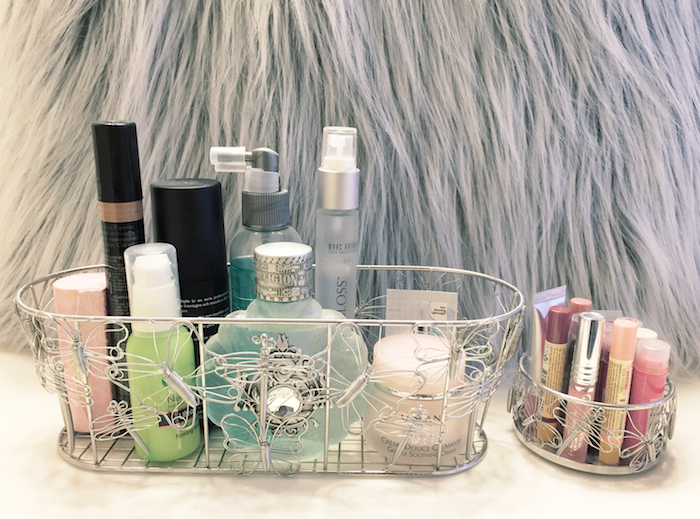 I found these on eBay, they've got a lot of options. They appear to be cheaper now than when I bought mine. Super stylish, durable and practical. Small drawers and different size bowls and compartments for pens, sponges, bottles and lipstick.
Now I just have to put everything back in the right spot after usage… 😉
Hittat på eBay. Såg nu att de är mycket billigare nu än när jag köpte mina. Verkligen snygga, hållbara och praktiska. Små lådor och olika stora skålar för pennor, svampar, flaskor, läppstift. 
Nu gäller det bara att lägga tillbaka allting på rätt plats efter användning… 😉