Marc Jacobs's rose gold watch was a major hit and was seen on the arm of every fashion blogger. It became the watch to die for, what a success. Time for a new favorite? Whatcha think of these:
Marc Jacobs roséguldklocka gjorde succé och fanns på varje modebloggares arm. Den blev klockan att dö för, helt enkelt omåttligt populär. Dags för en ny hit? Vad tror ni om dessa: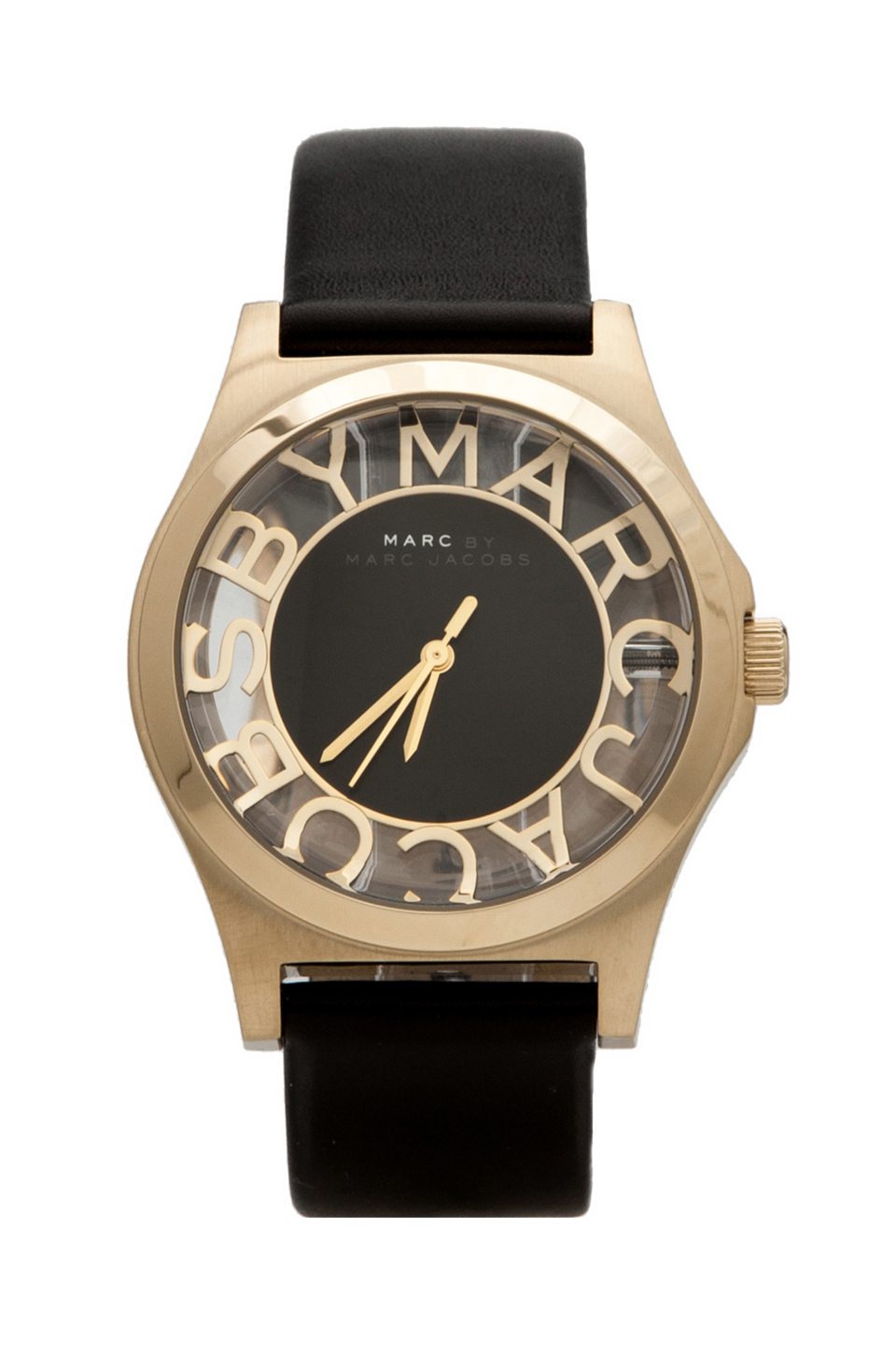 Which one's your favorite?
Vilken är er favorit? 
If y'all can't afford the The Real Deal, there's cheaper versions on eBay for as little as 5 dollars. Just don't buy counterfeits, it's tacky and illegal.
Och för er som inte har råd med The Real Deal, på eBay finns billigare varianter för så lite som 5 dollar. Köp dock inte en ren fejk-klocka (alltså en där det står Marc Jacobs fast den är falsk), det är bara sunkigt och dessutom olagligt. 
Here are some examples. One of them is very similar to another black/gold watch from Michael Kors.
Här är några exempel. En av dem liknar Michael Kors svarta guldklocka. 
I'm the kind of person who gets easily tired of watches. Sometimes I just want to try a style to see if I like it, if I do I could later invest in the real deal. Marc Jacobs is actually pretty cheap here in The States compared to Sweden.
Jag är själv en sådan person som tröttnar ganska fort på klockor. Ibland vill jag också testa en stil för att se om jag gillar den, gör jag det så kan jag senare investera i den äkta varan. Marc Jacobs är just ett sådant märke som är ganska mycket billigare i USA, så ska ni på resa hit kan ni ju passa på att skaffa den här.
Here's a picture of Michael Kors's version of the black gold watch.
Här är en bild på Michael Kors variant på den svarta guldklockan.