We've all had a bad hair day, some people more than others (me). My hair really has a life of its own. It can decide to mess itself up from just being looked at. 🙂
I've got a couple of ideas for how to fix a bad hair day, depending on what the underlying cause is.
Alla har vi väl haft en dålig hårdag, en del mer än andra (läs: jag). Mitt hår lever verkligen sitt eget liv. Det kan få för sig att fula till sig bara man tittar på det. 🙂
Jag har några förslag på vad man kan göra åt en dålig hårdag, lite beroende på vad som är orsaken bakom.
1.If your hair looks dirty, greasy or just gross. The solution: Dry shampoo! Yup, "clean" hair in seconds! Your hair looks a lot cleaner right away. Just spray and distribute through the hair with your fingers. I've only tried this brand.
1. Om håret ser smutsigt ut, är fett eller bara allmänt äckligt. Svaret är: Torrshampoo! Yes, du hörde rätt. "Rent" hår på några sekunder! Ser verkligen mycket fräschare ut på en gång. Bara spraya och fördela efteråt med fingrarna. Jag har bara testat det här märket.
2. Put your hair in a bun. Use a really good, simple bun maker.
2. Sätt upp håret i en knut. Använd en riktigt bra, enkel bun maker.
3. If all else fails, stuff the whole shebang in a chunky knit beanie and nobody will ever know the truth about your hair.
3. Om INGET annat hjälper, stoppa in hela barret i en chunky knit beanie och ingen behöver någonsin veta sanningen om ditt hår.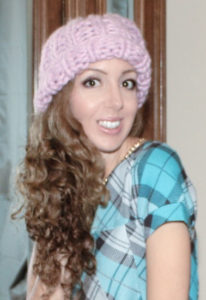 (Beanie from Nasty Gal)