I just LOVE furry, fuzzy things – like cats and also chenille sweaters. Which is why I bought one, despite the warm weather in Austin.
Jag fullkomligt ÄLSKAR mjuka pälsgrejer såsom katter och även chenille-tröjor. Det var därför jag köpte en trots det varma klimatet här i Austin.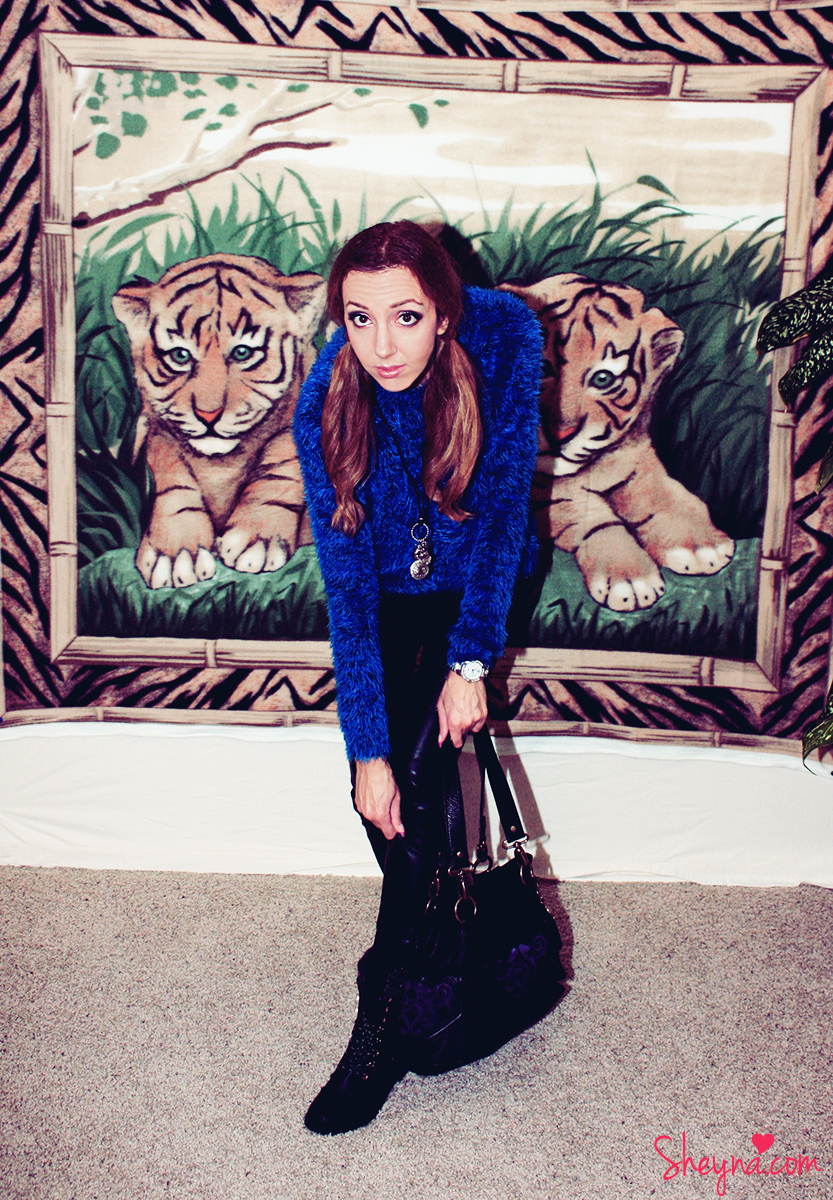 I got the idea for the hair from Penny from The Big Bang Theory. 🙂
Jag fick idén till håret från Penny i The Big Bang Theory.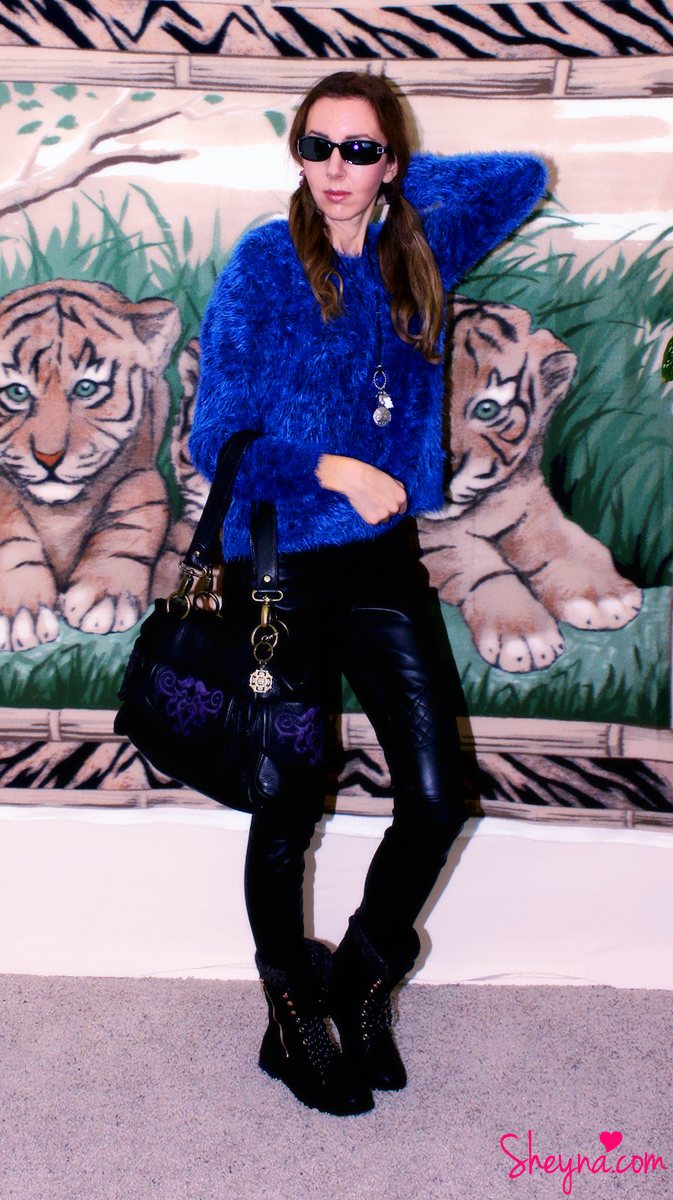 Chenille is a material that strives to resemble those furry super cute little caterpillars. I had one as a pet when I was little.
Chenille är ett material som försöker efterlikna de där håriga små söta larverna som man ser på sommaren. Jag hade faktiskt en sån när jag var liten.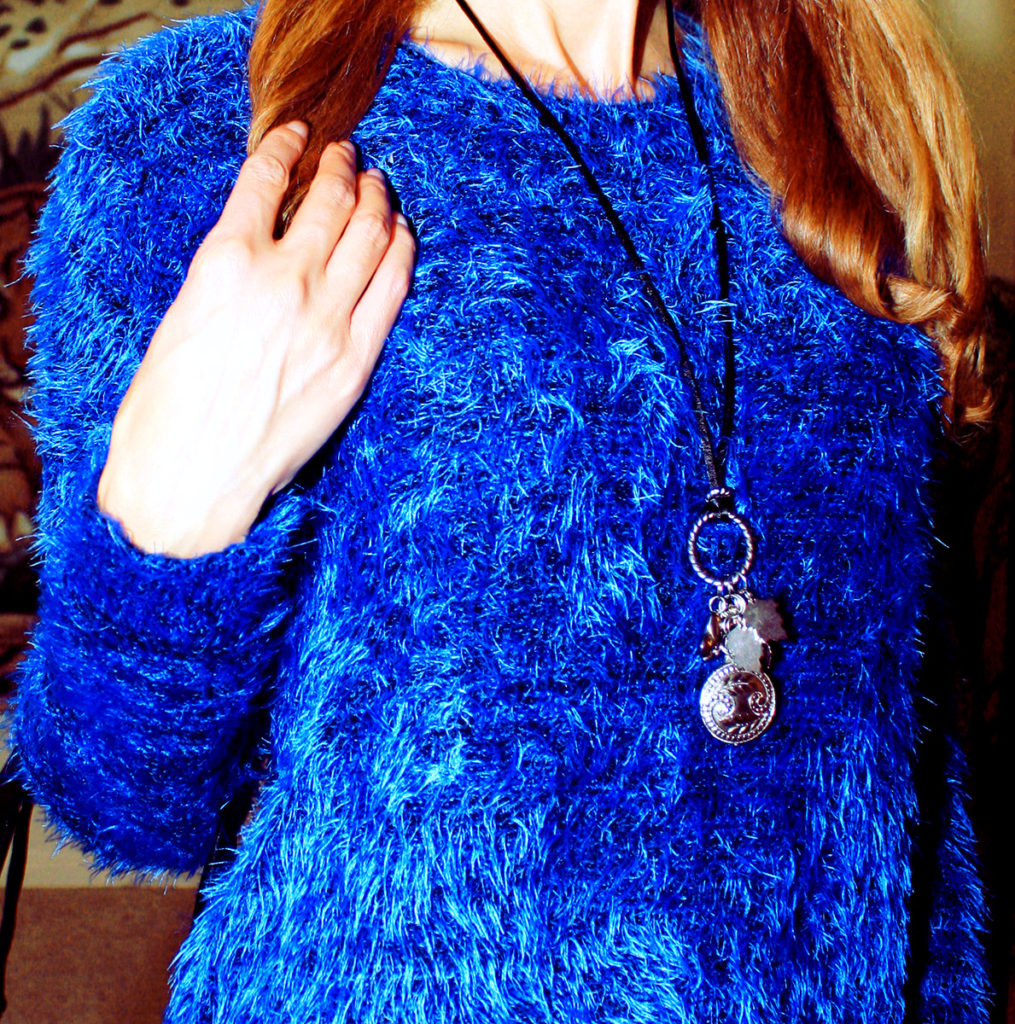 Idea behind outfit: Fuzzy, hairy material will go nicely with the cold, smooth texture of leather pants. Mixing different, contrasting materials is always a winner in my book. The sock material on the boots (attached by the way) adds to the fuzziness and together these things create a warm, cozy winter/fall look.
Idén bakom outfiten: Håriga, pälsaktiga material passar bra till den kalla, platta strukturen som läderbyxor har. Att blanda olika material som kontrast funkar alltid om ni frågar mig. Sockorna på bootsen (som för övrigt sitter fastsydda) skapar en varm, mysig vinter-/höstlook.
Sweater and faux leather pants from H&M.
Sock boots: Forever
Purse in genuine leather: Kate Landry仏具 仏壇用置台 【 千里 せんり 】 小 黒檀調
###?ノーリツ 高効率ガスふろ給湯器【GT-CV246SAWX-TB BL】PS扉内後方排気延長形 シンプル (オート) エコジョーズ 設置フリー形 24号
[送料無料]エンゲージリング 婚約指輪 ダイヤ ダイヤモンドリング ホワイトゴールドK18 一粒ダイヤ【楽ギフ_包装】0824カード分割【コンビニ受取対応商品】
K18WG/PG/YG 【1.0ctUP 】テンダイヤモンド エタニティリング 【楽ギフ_包装】
天使の指輪ベビーリング K18ゴールド ダイヤモンド
WHITE 金属探知機 ブルズアイ TRX BULLSEYETRX【S1】
ローデッド ダービッシュ サマ フレックス 2 コンプリート 【LOADED DERVISH SAMA FLEX 2 COMPLETE】 スケートボード ロング SKATEBOARD オールラウンド
【中村被服 MIZUTORICHI(抗菌取水マット) /K-02 ベージュ(91cm×5m)】
仏具 五具足 ミニョン カラー2色 ガラス 花立 香呂 火立 仏飯器 茶湯器 クリスタルビーズ キャンドル 手作りガラス シンプル グラデ デザイン モダン 現代仏具 モダン仏壇 家具調仏壇セール ア
枕 布団 Bloom 日本製 セット ダブル ブルーム 枕カバー 敷き布団 羽毛布団 肌掛け布団 布団セット 羽毛掛け布団 ふとんセット ベッドタイプ ダブルサイズ 羽毛布団セット 掛け布団カバー 敷