Have you also wondered how models and celebrities get that luster on their skin? Perfect with some shine. Arms with highlights, décolletage with a glow. The secret is out! The answer is shiny, toning lotion. The versions out there are the ones that will give you a nice tan, firming, the ones that are adding luster and the ones with glitter.
Har ni också undrat hur kändisar och modeller kan ha så fin lyster på huden? Helt perfekt tonad, lite glänsande. Armar med snygga highlights, dekolletage med glow. Nu har hemligheten kommit ut! Svaret är skimrande, tonande lotion. De finns i varianterna tonande som ger en fin solbränna, uppstramande, lystergivande och glitter. 
Kroppsglitter från NYX för den svenska marknaden.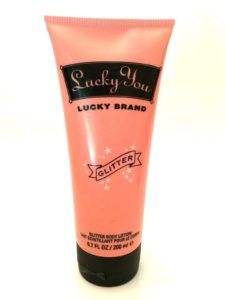 Lucky You by Lucky Brand Body Glitter.
Toning lotion with glow: Instant Glow Body Lotion by St Tropez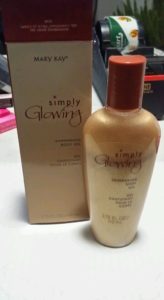 Mary Kay shimmering lotion.
Buy at Mary Kay – they have both an American and a Swedish website.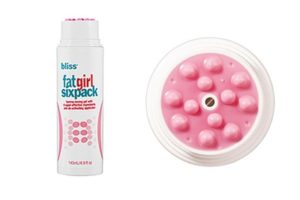 Firming lotion "Fatgirl Sixpack". Claims to make the skin on your tummy firmer and create a sixpack. The reviews are all of the place. Has anybody tried this?
Uppstramande lotion i form av Fatgirl Sixpack. Sägs kunna göra huden på magen tajtare och hjälpa fram ett sexpack. Recensionerna verkar vara lite blandade. Någon som har prövat?