I love the oversize trend, to wear sweaters that are a couple of sizes bigger than you would normally wear. I also like wearing a cardigan instead of a jacket. It looks so cozy and casual and is super practical, plus it's also extremely comfortable.
Jag älskar den här trenden att bära en lång, gärna lite oversizad kofta i stället för jacka. Ser slappt och mysigt ut och är superpraktiskt och bekvämt.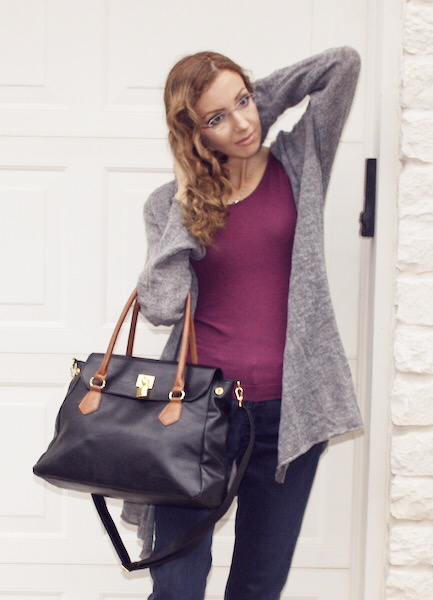 I found this cute thing here at the house and it was a little big, which like I said was a good thing. It's from Vera Wang and it is my new favorite. Vera Wang has a lower price collection, Simply Vera Wang, where you can get her sober, minimalistic style for less. Kohl's has a lot of her stuff. I really like her jewelry.
Denna fina sak hittade jag i ett förråd här i huset och den var lite för stor – vilket som sagt var toppen. Den kommer från Vera Wang och är min nya favorit. Vera Wang har en lågpriskollektion här i USA – Simply Vera Wang, där man kan få hennes sobra, stilrena saker till ett lägre pris. Hittas t.ex. hos Kohl's. Smyckena hennes är rätt grymma!