My husband's favorite toy is this beautiful Pavoni coffee maker. Need I say he's a big coffee nerd? 😉 Not the easiest thing to handle, you need a lot of strength to push down the lever. Makes absolutely delicious coffee though, if you succeed! Nevertheless it makes a pretty nice decoration in the kitchen. I personally love mechanical things that can do amazing things with very simple means. Well, you have to plug it in to get the water to start heating up, but mostly it's rather primitive.
Min mans favoritleksak är en här vackra kaffemaskinen från Pavoni. Behöver jag säga att han är världens kaffenörd? Den är inte så lätt att använda, man måste trycka ner handtaget ganska hårt. Men om man lyckas blir det otroligt gott kaffe! Hur som helst är det en väldigt fin dekoration i köket. Jag gillar mekaniska/primitiva saker.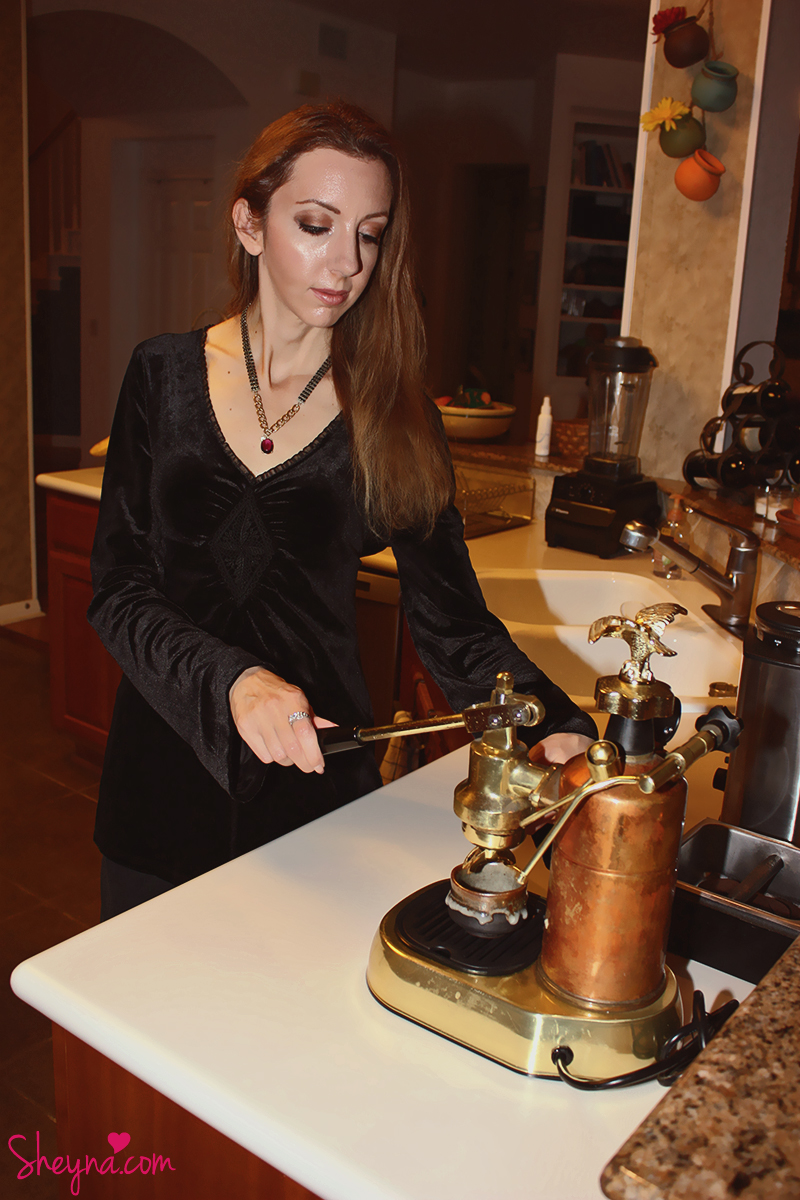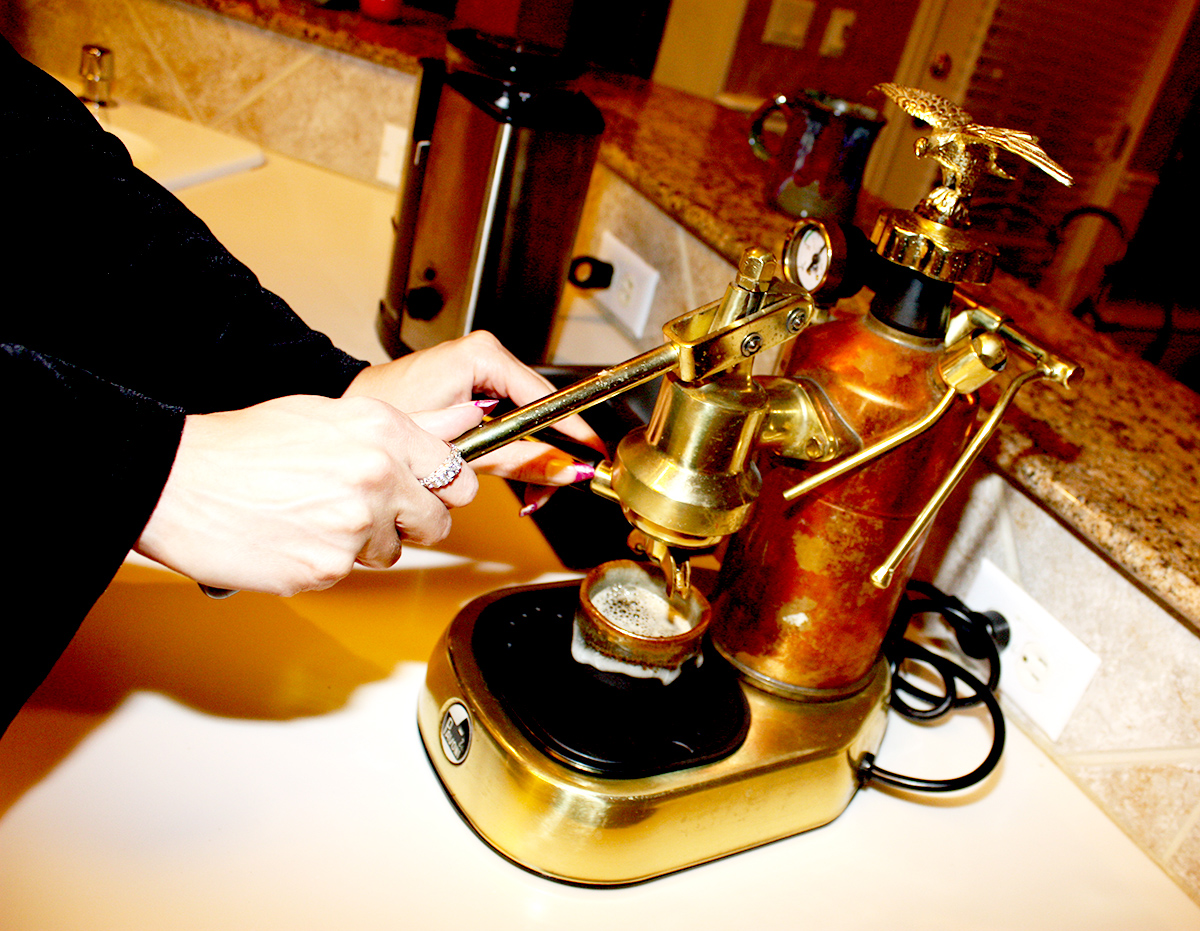 Mmm, that yummy smell! For some reason I always thought bubbles look tasty. 🙂
Kaffedoft är väldigt gott. Av någon anledning tycker jag alltid att bubblor ser så gott ut!
Velvet Top: Express
Necklace: Juicy Couture Starlet Estate
Heels: Yves Saint Laurent
Bag: The Sak.